Men's Vulnerability: The Key to Stronger Marital Bonds
In the complicated web of marriage relationships, men's vulnerability stands out as a deep but often uncharted thread. Since I've been married for more than a decade, my journey with vulnerability has been both hard and helpful. I struggled for years with the idea of telling my wife, Sharlene, everything. I didn't do it because I was afraid of looking weak, which was made worse by the beliefs of cultures where men are in charge.
I thought that if I told her how I really felt, it would make me look weak or soft. This way of thinking, on the other hand, kept me from getting close to Sharlene, making it harder for us to talk to each other and missing chances to get closer. The turning point came when I realized that letting Sharlene into my world and telling her my deepest secrets and innermost demons wasn't a sign of weakness.
Instead, it was a sign of how much I loved her. By letting her know about my weaknesses, I showed that I care about our relationship and trust her enough to tell her what keeps me up at night. When I accepted my weaknesses, it was an invitation for us to walk together, facing problems and celebrating successes as a team.
Through this realization, I've learned that men's vulnerability isn't about being weak, but about being strong, being honest, and making a strong bond with your partner. As you read this blog post, you'll learn about the transformative power of vulnerability in relationships, practical strategies for making deeper connections, and real-life examples of the incredible strength that comes from being yourself.
Embracing Men's Vulnerability in Relationships
I've come to realize how important men's vulnerability is because of how relationships change all the time. When we men really understand how marriage and emotional depth work together, we start to see that our openness and honesty are the keys to building stronger bonds with our partners.
As men, we can peel back layers that have been hidden behind social norms and our own fears when we start this journey of vulnerability. When we let ourselves be vulnerable in our relationships, we show our true selves, without any masks or defenses.
Think of our connections as bridges. We can build these bridges with our partners because we trust and understand each other. But the way between these two foundations is built on our weakness. By taking this path, we open doors to connections that go much deeper than surface interactions.
Also, being emotionally open has a lot of great benefits for us. It's not just about making the marriage stronger; it's also about making sure that both people feel truly seen, heard, and valued. When people in relationships are open to being vulnerable, it has a transformative effect on the whole relationship. It paves the way for deeper connections, better ways to solve problems, and a shared sense of appreciation that lasts through life's challenges.
So, when we, as men, choose to open up and share our true selves, our dreams, and our fears, we're not just being honest in marriage. We're also inviting our partners to share a space with us where we can all respect and admire each other. By doing this, we're not only strengthening our relationships, but we're also redefining what it means to be a man in a marriage, moving away from old stereotypes and toward a more open, honest, and compassionate version of ourselves.
Debunking Myths: Men's True Vulnerability
Men's Vulnerability is the most important thing I've learned in the complicated world of relationships. Men take the first step toward building a relationship based on honesty and trust when they realize that marriage and emotional depth go hand in hand. To fully understand the depth and power of vulnerability, it's important to debunk some myths about men being weak in their marriages:
In embracing our vulnerabilities, we not only challenge these myths but also pave the way for more authentic relationships. We begin to realize that our strength lies in our ability to be genuine, to share, and to grow alongside our partners.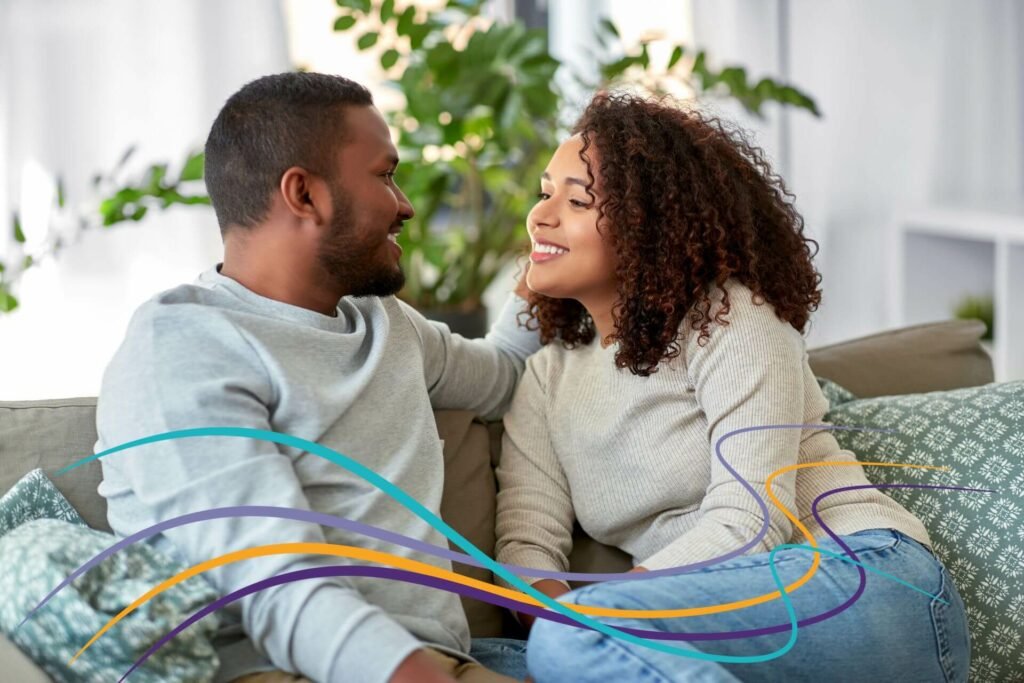 How Male Vulnerability Strengthens Marriage
I've often thought about the role of male vulnerability and connection as I've gone through the ups and downs of marriage. I believed for a long time, along with many other men, that society told us to be tough and not show any weakness. But as I've thought about it more, I've realized that being vulnerable isn't a sign of weakness; it's the key to making my marriage stronger.
When we, as husbands, let ourselves show how deep our feelings are and share them openly with our wives, we build a bond that is hard to break. Join me as I talk about how this journey of being vulnerable can change us and how it has a big effect on the sacred bond of marriage.
Practical Strategies to Embrace Marriage Vulnerability
Getting through the tricky parts of marriage often requires a careful balance between being strong and being open. While we've discussed how vital it is for males to be vulnerable in marriage and how it might improve our relationships, we also need to consider how to make this happen. Through intention and practice, we can form a lasting friendship. Let's look at some practical ways to connect with your spouse.
FAQ: Embracing Vulnerability in Marriage
As we learn more about men's vulnerability in marriage many questions come up. Here are some of the most common questions and their answers to help you on your way.
Conclusion
In the process of redefining masculinity in marriage and embracing men's vulnerability, we've seen how openness, authenticity, and emotional depth can change things for the better. The strength of our marriages isn't just based on the problems we face, but also on how brave we are when we show our partners who we really are. By choosing to be vulnerable, we not only make it easier for relationships to get stronger, but we also help people grow emotionally.
Even though the road to vulnerability can be hard, the rewards—bonding through real communication, deeper trust, and a deeper connection—make it clear that the journey is worth it. As we get past societal myths and learn what the real benefits of emotional openness for men are, we can have a richer, more satisfying marriage. May this guide be a light that encourages everyone to put vulnerability first, debunk myths about it, and value the deep connection it brings into our lives.
Ready to take another step towards holistic well-being? Dive into our post, "Boost Your Health: 7 Surprisingly Simple Tips You Wish You Knew Earlier", and uncover easy yet impactful ways to elevate your health journey. Don't miss out on these game-changing insights! Read Now.